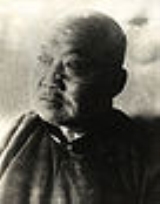 Mongols
Mongols ) are a Central-East Asian ethnic group that lives mainly in the countries of Mongolia, China, and Russia. In China, ethnic Mongols can be found mainly in the central north region of China such as Inner Mongolia...
Timeline of Events
1215

6.1.1215

Beijing

, then under the control of the Jurchen ruler Emperor Xuanzong of Jin, is captured by the Mongols under Genghis Khan, ending the Battle of Beijing.

1238

2.7.1238

The Mongols burn the

Russia

n city of Vladimir.

1240

1241

3.18.1241

1258

2.10.1258

Baghdad

falls to the Mongols, and the Abbasid Caliphate is destroyed.

1260

9.3.1260

The Mamluks defeat the Mongols at the Battle of Ain Jalut in Palestine, marking their first decisive defeat and the point of maximum expansion of the

Mongol Empire

.

1294

4.14.1294

Temür, grandson of Kublai, is elected

Khagan

of the Mongols and Emperor of the

Yuan Dynasty

with the reigning titles Oljeitu and Chengzong.

1307

1332

10.13.1332

Rinchinbal Khan, Emperor Ningzong of Yuan became the

Khagan

of the Mongols and Emperor of the

Yuan Dynasty

, reigning for only 53 days.

1409

9.23.1409

Battle of Kherlen, the second significant victory over Ming China by the Mongols since 1368.