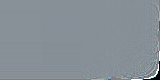 Alexandria
Alexandria is the second-largest city of Egypt, with a population of 4.1 million, extending about along the coast of the Mediterranean Sea in the north central part of the country; it is also the largest city lying directly on the Mediterranean coast. It is Egypt's largest seaport, serving approximately 80% of Egypt's imports and exports. Alexandria is also an important tourist resort...
Timeline of Events
30BC

69

7.1.69

Tiberius Julius Alexander orders his

Roman legion

s in Alexandria to swear allegiance to

Vespasian

as Emperor.

328

5.9.328

Athanasius is elected Patriarch bishop of Alexandria.

362

2.21.362

Athanasius returns to Alexandria.

2002

10.16.2002

Bibliotheca Alexandrina in the

Egypt

ian city of Alexandria, a commemoration of the Library of Alexandria that was lost in antiquity, is officially inaugurated.