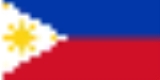 Corregidor
Corregidor Island, locally called Isla ng Corregidor, is a lofty island located at the entrance of Manila Bay in southwestern part of Luzon Island in the Philippines. Due to this location, Corregidor was fortified with several coastal artillery and ammunition magazines to defend the entrance of Manila Bay and the City of Manila, from attacks by enemy warships in the event of war...
Timeline of Events
1942

4.21.1942

World War II

: The most famous (and first international) Aggie Muster is held on the

Philippine

island of Corregidor, by Brigadier General George F. Moore (with 25 fellow Texas A&M graduates who are under his command), while 1.8 million pounds of shells pounded the island over a 5 hour attack.

1945

2.16.1945

World War II: American forces land on Corregidor island in the

Philippines

.