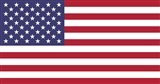 Federal government of the United States
The federal government of the United States is the national government of the constitutional republic of fifty states that is the United States of America. The federal government comprises three distinct branches of government: a legislative, an executive and a judiciary. These branches and their various powers are delineated in the U.S...
Timeline of Events
1794

1798

1816

1862

1913

2.3.1913

The Sixteenth Amendment to the United States Constitution is ratified, authorizing the

Federal government

to impose and collect an

income tax

.

1949

1952

1995

11.14.1995

A budget standoff between Democrats and Republicans in the U.S. Congress forces the

federal government

to temporarily close

national park

s and

museum

s and to run most government offices with skeleton staffs.