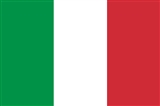 Italy
Italy , officially the Italian Republic languages]] under the European Charter for Regional or Minority Languages. In each of these, Italy's official name is as follows:;;;;;;;;), is a unitary parliamentary republic in South-Central Europe. To the north it borders France, Switzerland, Austria and Slovenia along the Alps...
Timeline of Events
1968

1973

7.17.1973

King Mohammed Zahir Shah of

Afghanistan

is deposed by his cousin Mohammed Daoud Khan while in Italy undergoing eye surgery.

1974

8.4.1974

A bomb explodes in the ''Italicus Express'' train at San Benedetto Val di Sambro, Italy, killing 12 people and wounding 22.

1976

7.10.1976

The Seveso disaster occurs in Italy.

1978

3.16.1978

Former

Italian

Prime Minister Aldo Moro is kidnapped and is later killed by his captors.

1980

8.2.1980

A bomb explodes at the railway station in Bologna, Italy, killing 85 people and wounding more than 200.

11.23.1980

A series of earthquakes in southern Italy kills approximately 4,800 people.

1982

1985

7.19.1985

The Val di Stava dam collapses killing 268 people in Val di Stava, Italy.

1991

4.10.1991

Italian

ferry ''Moby Prince'' collides with an oil tanker in dense fog off Livorno, Italy killing 140.

1992

1997

9.26.1997

An earthquake strikes the

Italian

regions of Umbria and the Marche, causing part of the Basilica of St. Francis at Assisi to collapse.

1998

2.3.1998

Cavalese cable-car disaster: a United States Military pilot causes the death of 20 people when his low-flying plane cuts the cable of a cable-car near Trento, Italy.

1999

5.28.1999

In

Milan

, Italy, after 22 years of restoration work,

Leonardo da Vinci

's masterpiece ''The Last Supper'' is put back on display.

2000

6.13.2000

Italy pardons

Mehmet Ali Agca

, the Turkish gunman who tried to kill Pope John Paul II in 1981.

2003

3.13.2003

Human evolution

: The journal

Nature

reports that 350,000-year-old footprints of an upright-walking

human

have been found in Italy.

2005

3.4.2005

The car of released

Italian

hostage Giuliana Sgrena is fired on by

US soldiers

after it runs a roadblock in

Iraq

, causing the death of an Italian Secret Service Agent and injuring two passengers.

2007

2.21.2007

Italian

Prime Minister Romano Prodi resigns from office. His resignation is rejected by the President of Italy, Giorgio Napolitano.

2009

4.6.2009

A 6.3 magnitude earthquake strikes near L'Aquila, Italy, killing 307.

2010

4.12.2010

A train derailed near Merano, Italy, after running into a

landslide

, causing nine deaths and injuring 28 people.